Who is Adria?
With more than 25 years of experience in the design and manufacture of distribution and electrical power products in the industrial, commercial and mining sectors, Adria Power Systems® is a leader for whom its loyal customers place their full trust in implementing the best possible solutions adapted to their own situation. Adria is composed by a professional and dynamic team supervised by experienced and visionary people.
The company has developed expertise that meets the standards of robustness, reliability and increased safety while using the latest technologies in development. Communication with our customers and expertise, make Adria since its inception, a supplier of high quality, durable, safe and efficient equipment.
Adria Power Systems serves a customer base that is spread across all continents and exceeds their expectations.
History
Adria Power Systems® started in 1995 in Rouyn-Noranda, Quebec.
Initially, Adria was a division of a construction company specializing in industrial and commercial electricity. This division manufactured electrical panels and equipment that were used for construction installations.
In 2005, recognizing the potential for development, management took the decision to transform the manufacturing division into a fully-fledged company. It was given the name Manufacture Adria Inc., a reference to the Adriatic Sea and Croatia, the country of origin of the majority shareholder at the time.
In 2016, a group of key employees and a few shareholders already heavily involved in the company proceeded to buy the company outright. This buyout has ensured the company's prosperity with a qualified team and a promising future full of challenges and opportunities.
In 2019, the company updated its corporate image to Adria Power Systems®. This new identity better reflects the company's activities in electrical power systems. The intention to retain the Adria name has always been present, as it represents the company's history and has also become synonymous with quality for long-standing customers.
Vision
To be a world leader, expert in electrical power equipment for the mining and industrial sectors, recognized as a symbol of absolute quality.
Mission
To provide the mining and industrial sectors with high-power electrical distribution products that are reliable, safe and of the highest quality, while meeting our customers productivity and innovation objectives.
Values
No matter what problem we face, we can always count on the help of a colleague, regardless of our position. There is no sub-team, there is only one big team. Everyone's knowledge is pooled in order to obtain an optimal result.
We are a company that wants to grow and stand out from the crowd in order to meet the current needs of the market and those of our customers by innovating our working techniques, technologies and developing new ways of doing things, while keeping up with market developments and contributing to them.
All our projects, whether standard or customized, are based on customer needs. Our ultimate goal is to ensure that our customers are satisfied with the results and that their needs are met. We aim for impeccable results to leave our mark.
Professionalism is visible in our day-to-day actions, in the quality of exchanges between colleagues and with customers; in the way we are called upon to intervene in different projects, and so on. In short, everyone is considered competent in his or her field, and is given the opportunity to perfect their skills. This value is also reflected in the technical features of the products we deploy.
Adria listens to both its employees and its customers. For us, this means that everyone is important.
Our golden circle
What we do
We design and manufacture electrical power systems
How we do it
By following our vision, our values and sustainable development as our goal
Why we do it
To contribute to evolution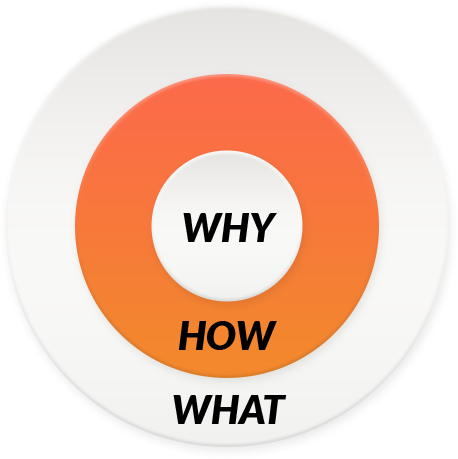 Human Capital
Adria is a dynamic team supervised by experienced people!
The professionalism and commitment of our group is a real asset for Adria Power Systems customers.
The very nature of our services calls for the utmost professional conscientiousness. In particular, it requires a high level of expertise and unfailing vigilance in terms of safety and quality.